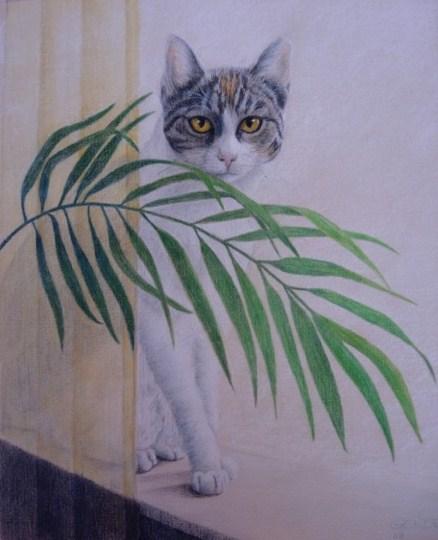 The Eyes of Felina
As a child, nothing was more important to me than our family pets, which were usually a couple of turtles, goldfish, a mixed German Shepherd dog, and a cat or two.
The beginning of this artistic direction came with animal portrait commissions. Actually meeting the individuals often helps capture their essential characters, but it isn't necessary. Most of my favorite animal portraits have been done with subjects I've never met.
Cat portraits and drawings have become some of my most popular subjects. There's an inscrutable yet playful spirit to felines that makes them fun and mysterious. I feel able to easily connect with their essential characters, usually working from photographs, because, unless they're sleeping, drawing cats from life demands fast work.
Horses and rabbits have also been subjects for my pet drawings and commissions. Below you will find representations of some of the my work with pets. Enjoy!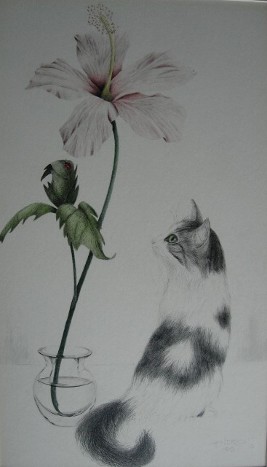 Himmel, Hibiscus and a Lady Catalina and Friend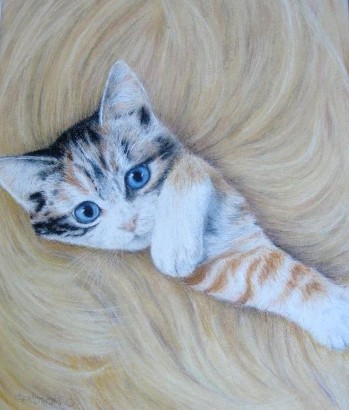 Sugar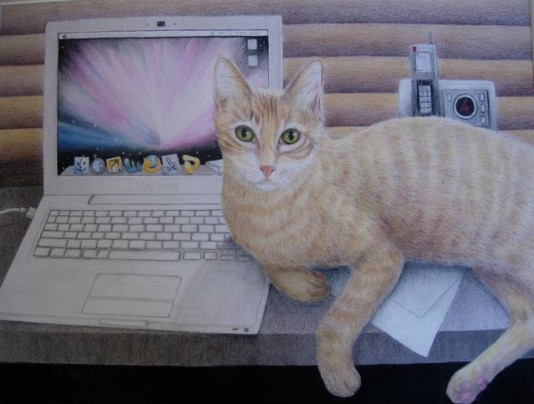 Taking Five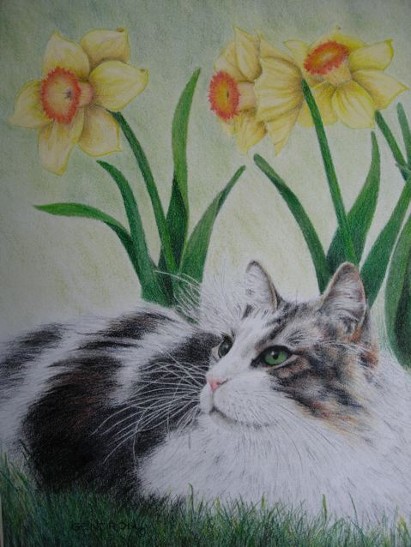 Himmel and Three Graces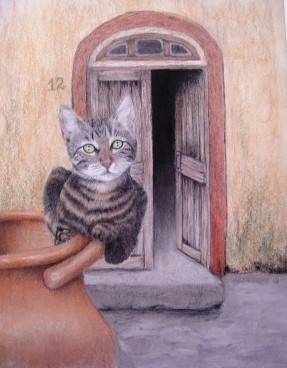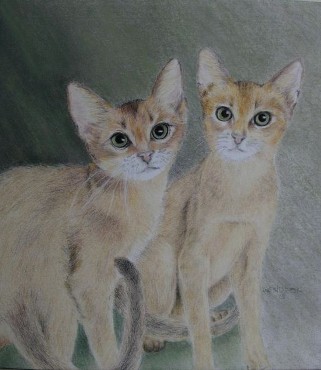 Leonides Waits Brett and Bart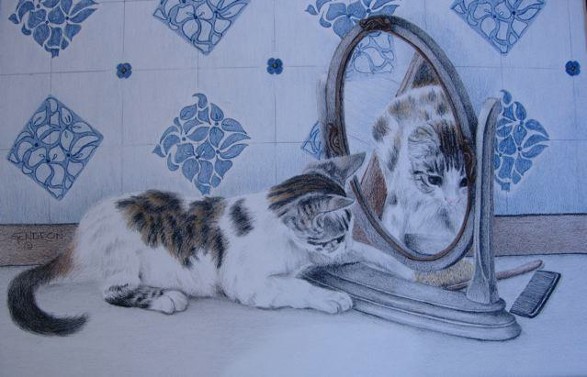 Vanity Fair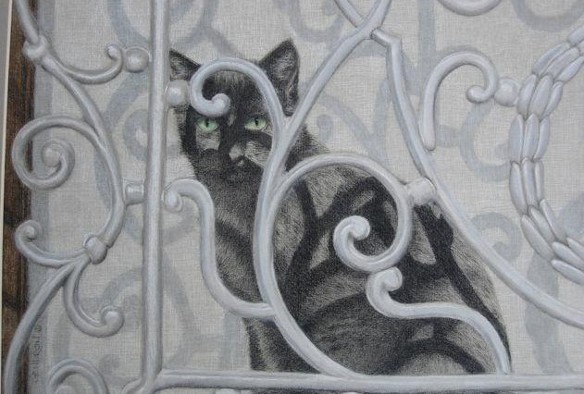 Behind Bars in Istanbul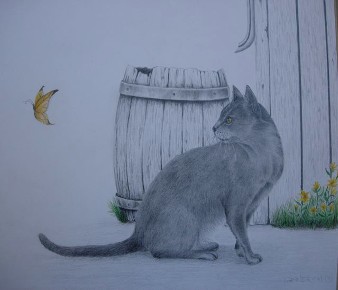 Summer of Dorian Grey Indoor Sunshine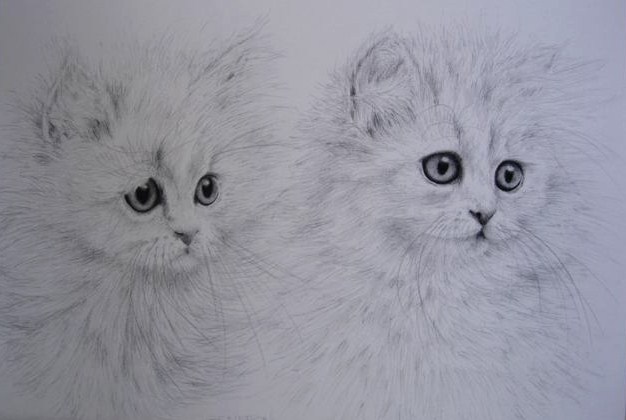 Wanted: Good Home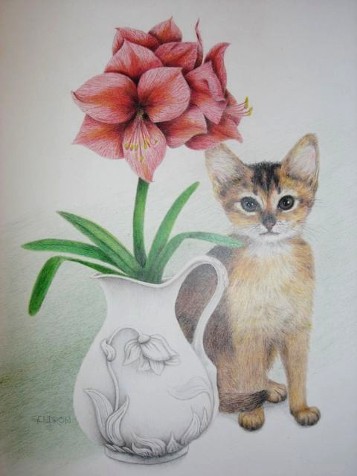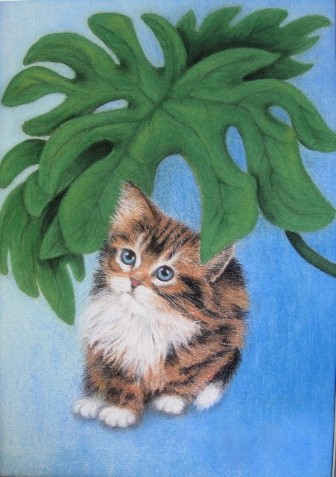 An Amaryllis for Ambrose Sheena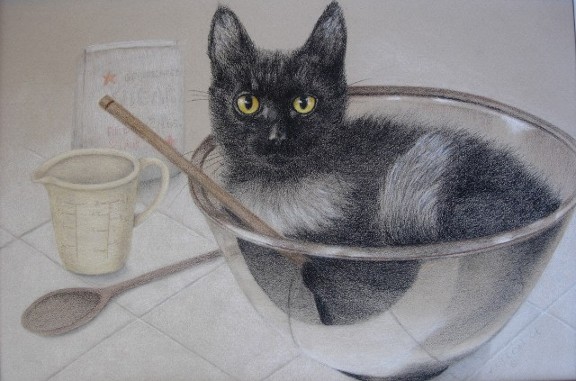 The Main Ingredient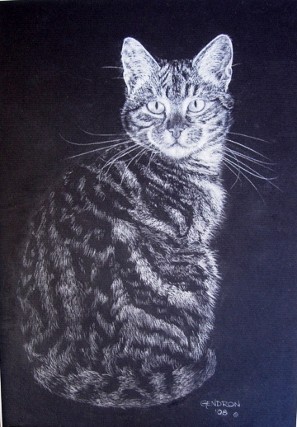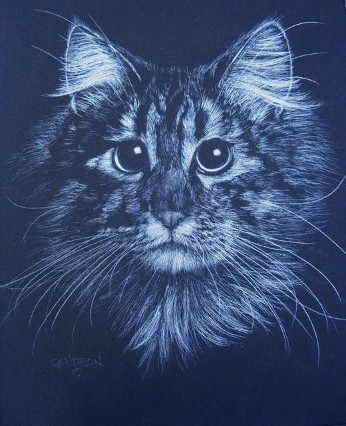 Kafka Bo Jangles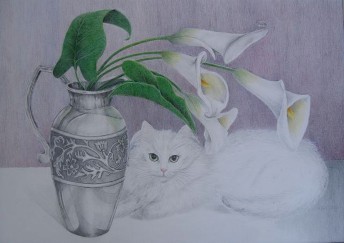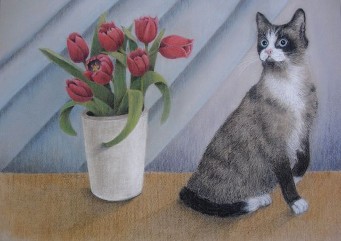 Pearl Beneath Callas Pepper's Posies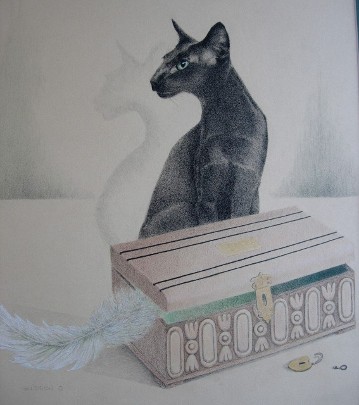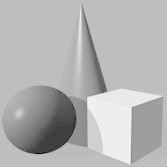 Pandora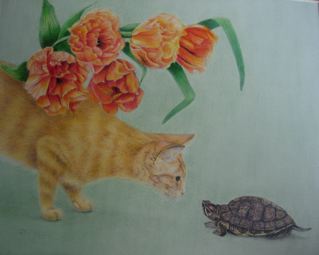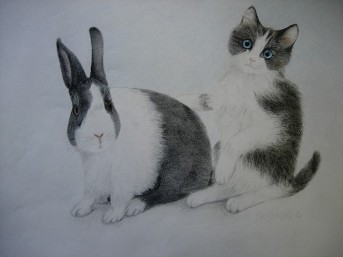 In Myrtle's World Li'l Nell and Sparky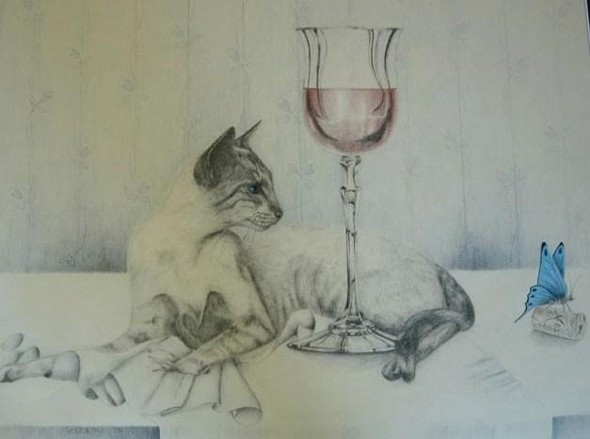 In Vino Veritas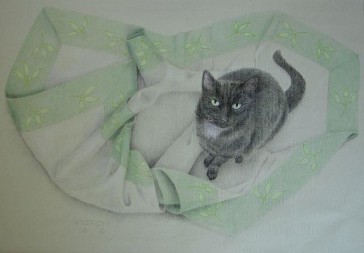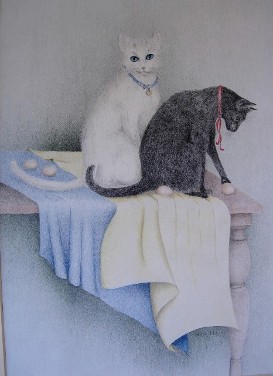 Arrangement in Green Good Cat, Bad Cat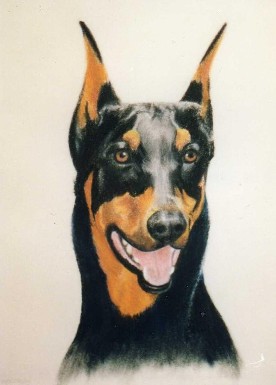 Baron Maggie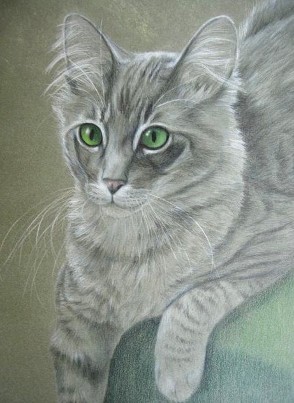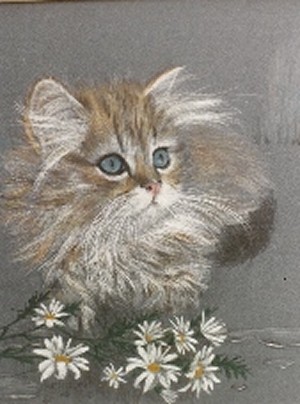 Shadow's Edge Peaches' Disgrace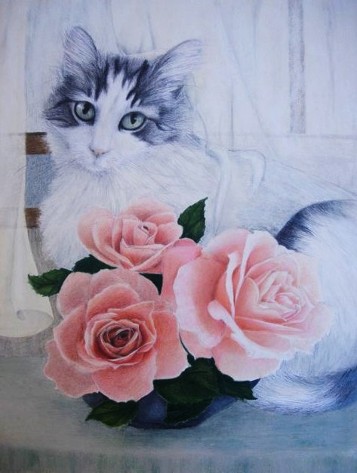 Les Fleurs de Meow